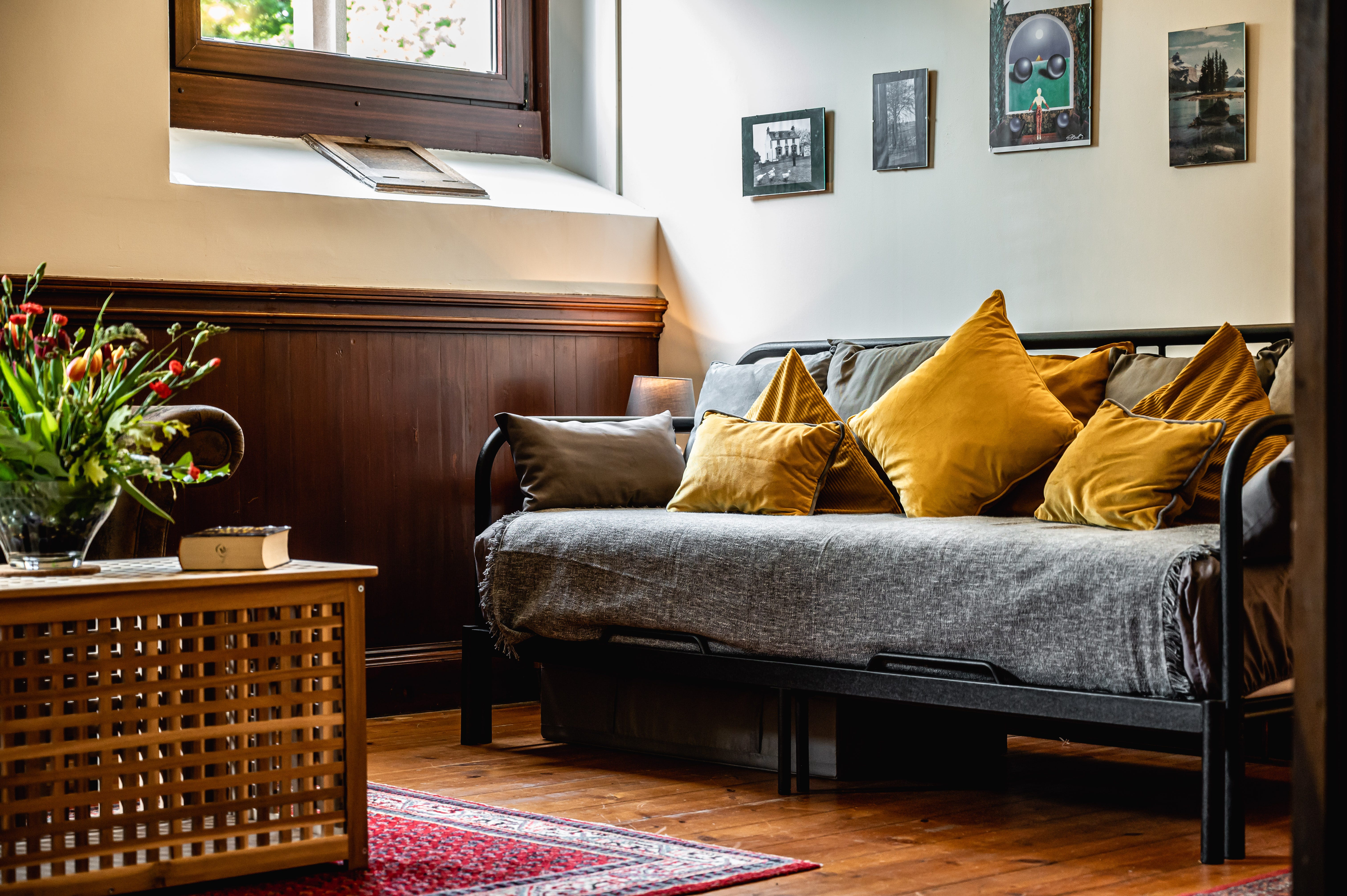 Your stay in a rural Scottish Church
...could easily get arranged to your requirements;
...from the single in our small, cosy suite to the romantic stay of two with or without a 2nd room as a snug ...or as self-catering with the benefit of your own private lounge and either a well-equipped kitchenette or a fully-equipped kitlchen, just look for The Sanctuary Apartments.
...from 2 to 13/14 guests; please ask for a floor plan of ground floor best to understand what's on offer..


The character of The Old Church has been retained inside as well as out ... from a gothic church with high rising bell tower (fully working) to original wooden floor & wainscoting as well as the original ventilation flaps, still useful.

Your perfect ESCAPE & RETREAT with the whole church hillock for You to find Your 'Secret Garden' s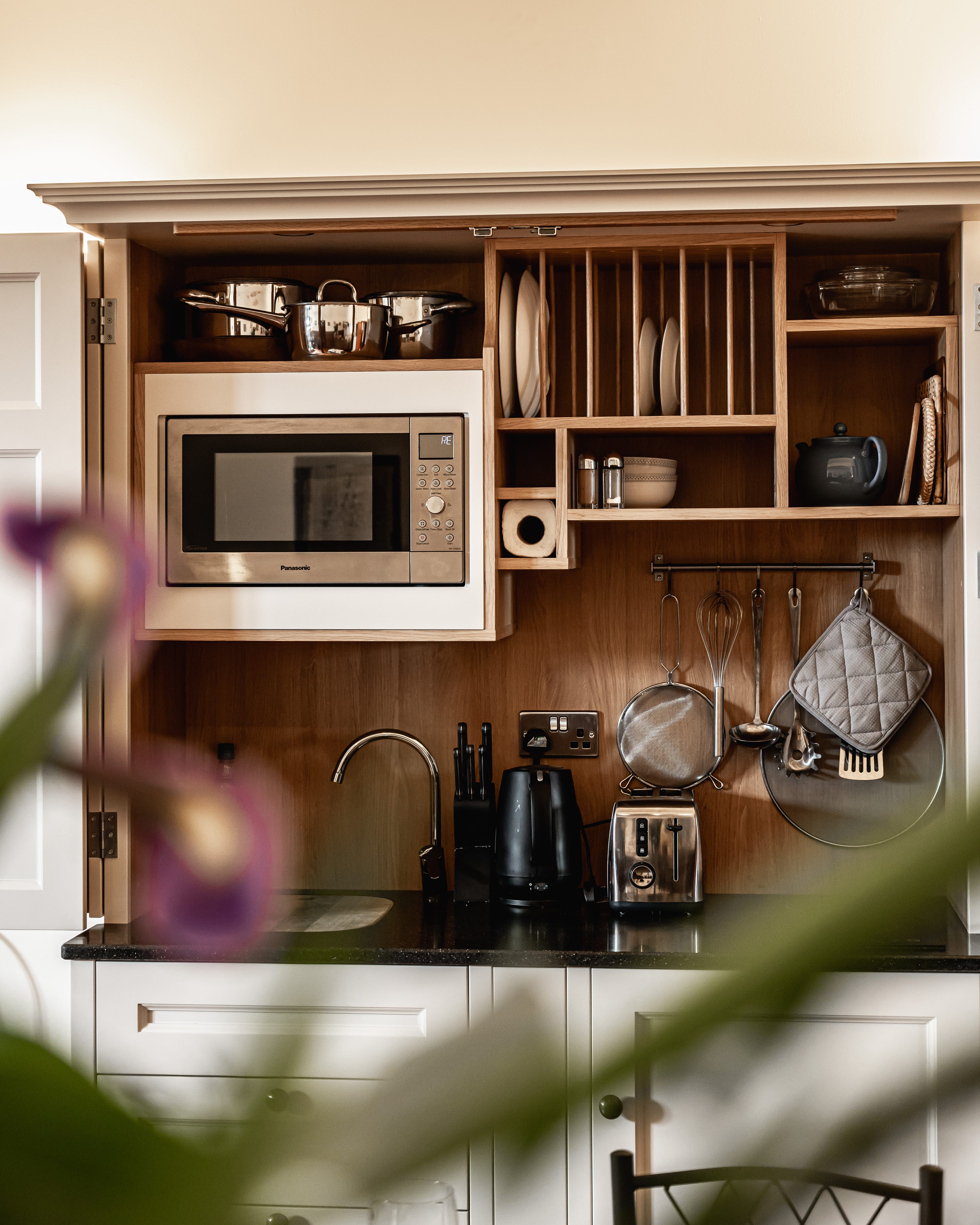 Your Choice of


Sanctuary I - THE WHOLE with up to 4 bedrooms, 3 bathrooms, 2 lounges ,
a fully equipped kitchen and a kitchenette
​
Sanctuary II - THE BACK with up to
3 bedrooms, 2 bathrooms, a lounge and a fully equipped kitchen
​
Sanctuary III - THE FRONT with up to
2 bedrooms, 2 bathrooms, a lounge and a
well equipped kitchenette

The Sanctuary Apartments are getting arranged to suit you best from 2 up to 13/14, just let us know..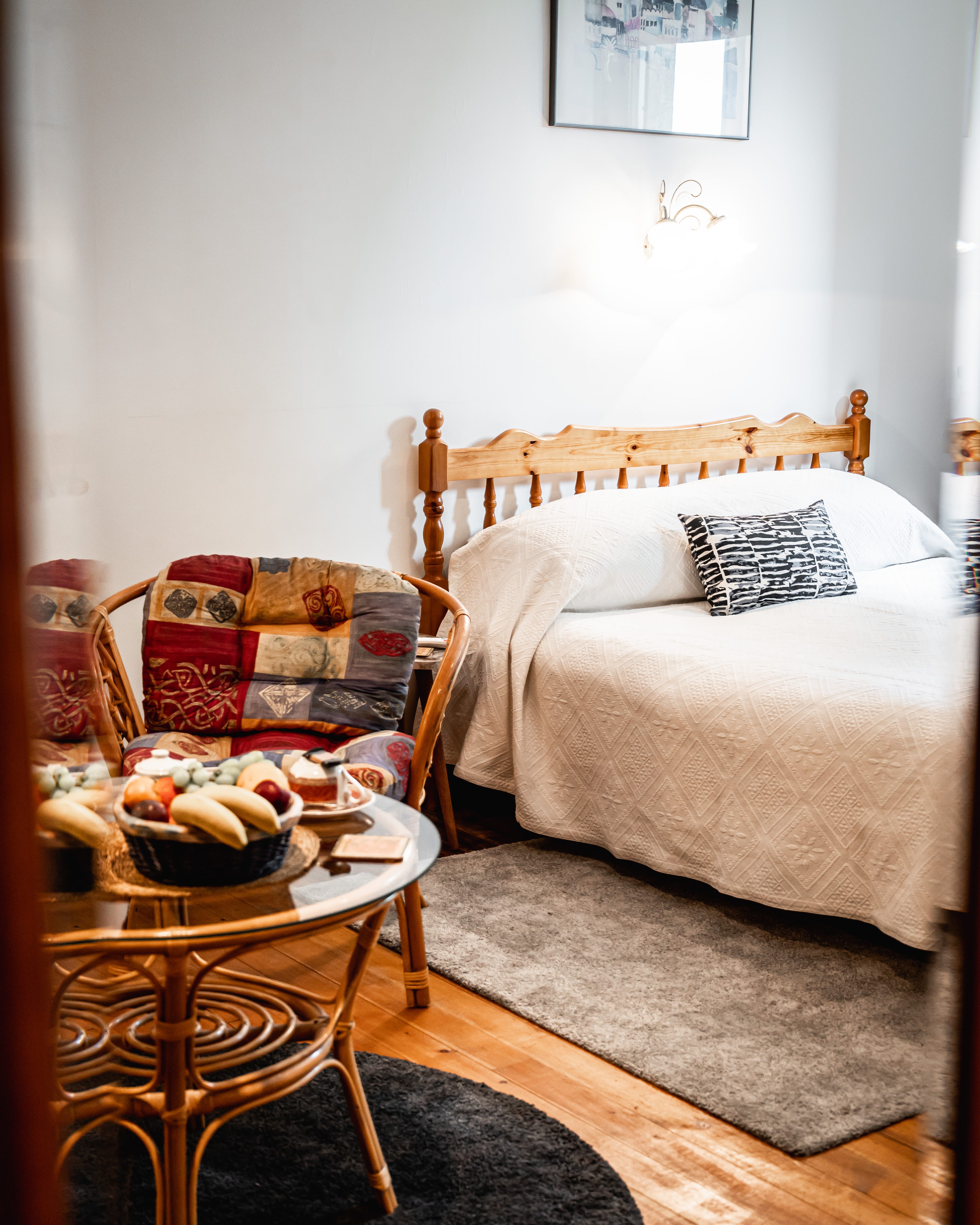 Your Choice of

SUITE 1 - perfect for the SINGLE or the young COUPLE with comfy daybed,
en suite
​
SUITE 2 - DOUBLE plus adjacent room
and a further room for up to 6/7 guests, private facilities
​
SUITE 3 - TRIPLE with double & single bed and a further room for up to 5/6 guests,
en suite
​
The arrangements as extended Suite 2 and 3 might include a further room with a comfy double daybed.
A shared guest lounge might be available.